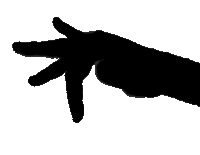 Impressions of the ICANN Annual Meeting
Here is proof of the dinner at Spiedos. The raw jpg is here: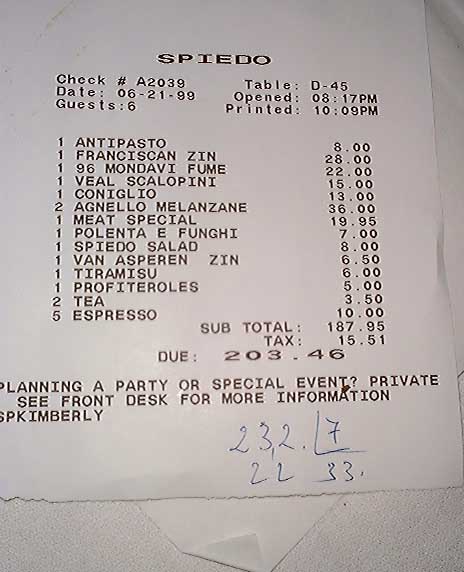 ---
My clandestine photos of a secret meeting at INET99, with the various conspirators associated with the Policy Oversight Club: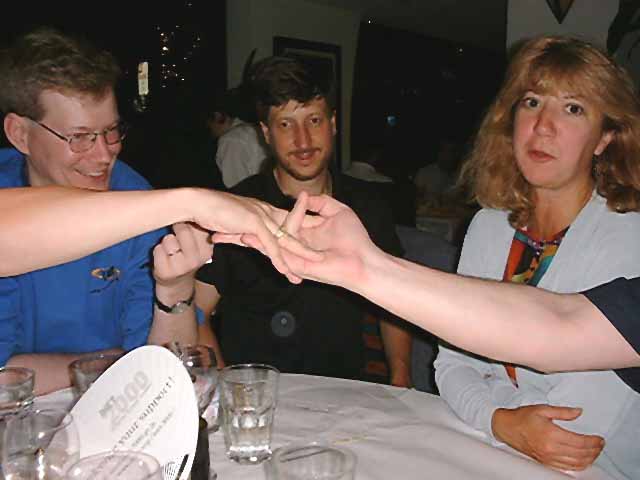 The secret handshake.
---
Photos from the Names Council meeting
Identification is sketchy -- didn't have a chance to cross reference or check spelling.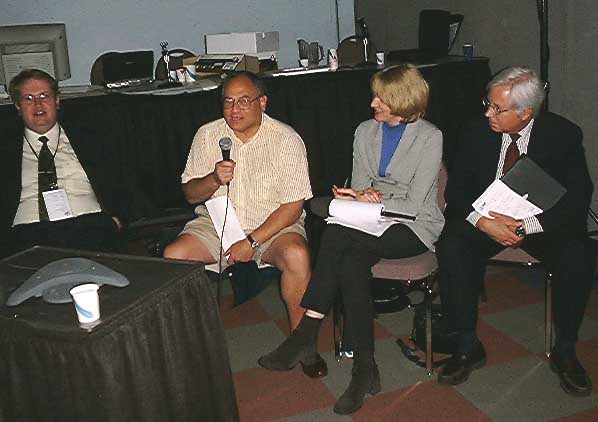 Michael Schneider (chair of the meeting), Jonathon Cohen, Fay Howard, Bill Semich.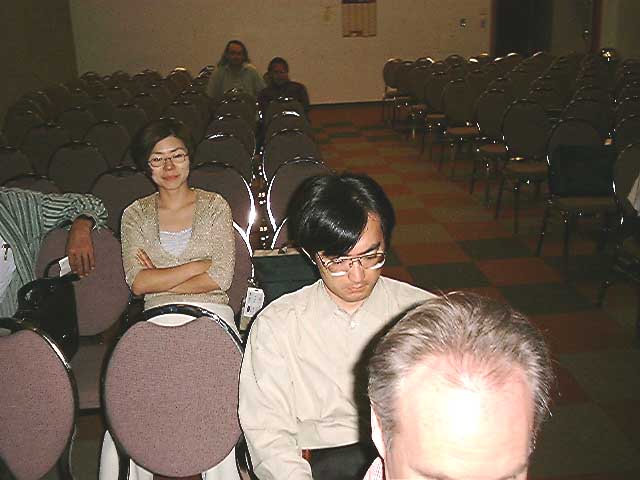 Attendance was very sparse. The young lady is YJ Parc from APTLD, the bright forehead in the front is, I believe, Patrick OBrian from Down Under, I don't know the asian gentleman, or the figures in the back.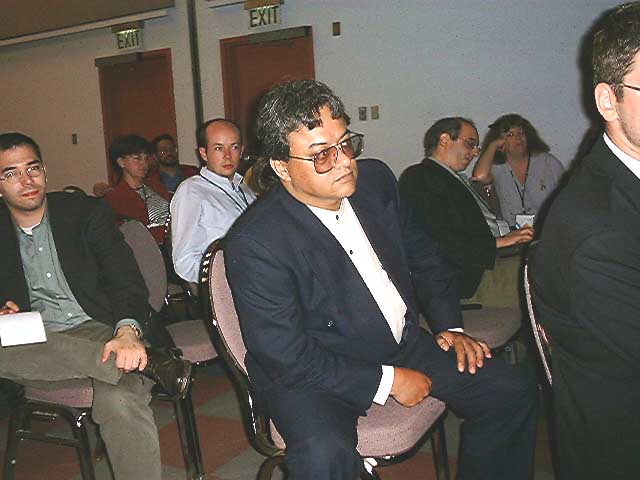 L to R: Ken Kukier?, reporter; lady and man I don't know in the background; Nick Patience; Roeland Meyer in the foreground; unknown man; Elen Rony; unknown.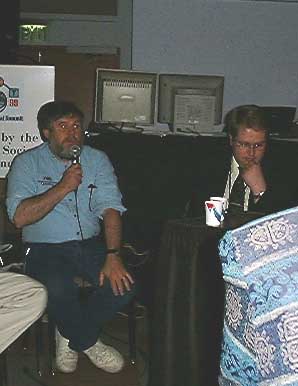 Karl Auerbach, Michael Schnieder. Karl was going on about how the elected NC members wouldn't trade places with commoners; Randy Bush stood up and said "Here, take my place", and walked out. Karl took his place, and he was frequently addressed as "Mr. Chairman" for the rest of the meeting.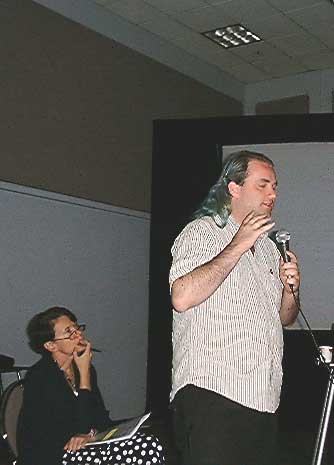 I believe this is Mark Langston? (AKA "Chthulu's Little Helper"), with Elizabeth Porteneuve... looking on. Mr Langstons hair really is dyed green.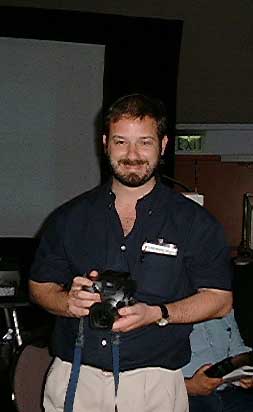 Generalissimo Sola decided to wander around and take some snapshots